New! Fully Assembled Car PC with ASRock J5040 and M2-ATX intelligent automotive power supply
- Universal annodized black enclosure
- 10" x 9.25" x 3.125" / 254mm x 235mm x 80mm (L x W x H)

M2-ATX
- Intelligent CarPC Power supply
- 6-24V wide input range
- Survives vehicle engine cranks
- Battery deep discharge prevention
- High efficiency, 160 watts output

ASRock J5040 Mini-ITX motherboard
- Intel Quad Core Pentium Silver processor
- Max. capacity of system memory: 8GB
- 1x D-Sub, 1x HDMI, 1x DVI-D
- 2x USB 2.0, 2x USB 3.1
- 1x Ethernet Port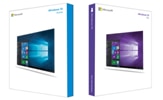 Fully Assembled Car PC with ASRock J5040 mini-itx motherboard and M2-ATX intelligent automotive power supply comes with the option to choose Windows Home Premium or Windows Professional, separately or preinstalled.

NOTE: Conditions for returning systems with Windows OS preinstalled by Mini-Box.com:
- Refunds are allowed only within 30 days from purchase, a charge of 15% will be applied.
- After 30 days, only exchanges for defective products are allowed (no credits), and it must be with same motherboard.