Car PC Barebone (Intel) kit contains:
- car PC enclosure,
-
M2-ATX
Smart Car PC Power Supply,
- wire harness,
- connectors and jumpers.
With a footprint of 10" x 9.25" x 3.125", the car PC enclosure was designed to work with any type of mini-ITX motherboard (170x170mm), making it the ideal car PC solution.
The CarPC integrates the intelligent Mini-box M2-ATX car PC (vehicle , boat, electric cart, etc) automotive power supply unit to prevent system damage from power surges and eliminate car battery drain by monitoring car battery levels, even when the car is turned off. While in deep sleep mode, M2-ATX constantly monitors your car battery voltage levels, preventing deep discharge situations by automatically shutting down (using a build-in shutdown controller) until battery levels reach safe levels again.
No more dead car batteries, no more computer resets during engine cranks, along with multiple timing schemes, small form-factor and very competitive price makes the M2-ATX the premier solution for dc-dc ATX vehicle / car PC power supply solutions.
CarPC barebone platform is ideal for automotive enthusiasts and telematics (in-vehicles) system integrators alike to integrate a wide range of GPS navigation, communication, entertainment and information functionality into private cars or vehicle-dependent professional service vehicles such as law enforcement, rescue and commercial transport, where access to data on the road is essential.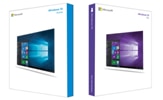 Mini-Box CarPC Barebone System
comes with the option to choose Windows Home Premium or Windows Professional, separately or preinstalled.
NOTE:
Conditions for returning systems with Windows OS preinstalled by Mini-Box.com:
- Refunds are allowed only within 30 days from purchase, a charge of 15% will be applied.
- After 30 days, only exchanges for defective products are allowed (no credits), and it must be with same motherboard.