Mini-Box M300-LCD is a versatile mini-ITX system with multiple expansion options (Jetway Motherboards). Suited for embedded applications, this enclosure covers a wide range of applications from industrial control to mini-server to kiosk solutions. The M-300 was designed from the ground-up for embedded applications, NO CDROM unit that can betray 'just another PC' system.

The M-300 is similar in functionality with M-200, however M-300 has room for a PCI card and/or addind 3.5" drives (2.5" drive installation is also possible)

The Swiss Knife of embedded computing Ideal platform for OEMs and system integrators, the Mini-Box M-300-LCD is our 3rd generation of embedded systems. White box concept: The M300 is fully customizable -- from OEM logo area, to I/O options (see modules below) to different memory options or operating systems.
Designed for long shelf life, the M300 is an unique computing solution, aggressively priced, enabling OEMs and system integrators to provide cost effective solutions for virtually any type of application.

System requirements: This is a barebone configulation. The system will require RAM (DDR type) and 2.5" Hard Disk + IDE cable (40 to 44pin) or Compact Flash (any size). Suggest getting the memory and hard drive configs at the time of purchase so that you will benefit from free professional installation.

All systems are custom build and tested. All systems are subjected to a restocking fee of 15%. Allow 2-3 working days before shipping.

FRONT(behind the door)
- Two USB 2.0
- Bootable Compact Flash

FRONT
- picoLCD 20x2
- On/OFF Switch
- PWR LED (Red)
- Optional IR

TOP plate
- allows mounting of up to two 2.5" laptop drives.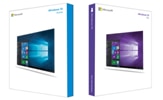 Mini-Box M300-LCD Barebone System comes with the option to choose Windows Home Premium or Windows Professional, separately or preinstalled.

NOTE: Conditions for returning systems with Windows OS preinstalled by Mini-Box.com:
- Refunds are allowed only within 30 days from purchase, a charge of 15% will be applied.
- After 30 days, only exchanges for defective products are allowed (no credits), and it must be with same motherboard.